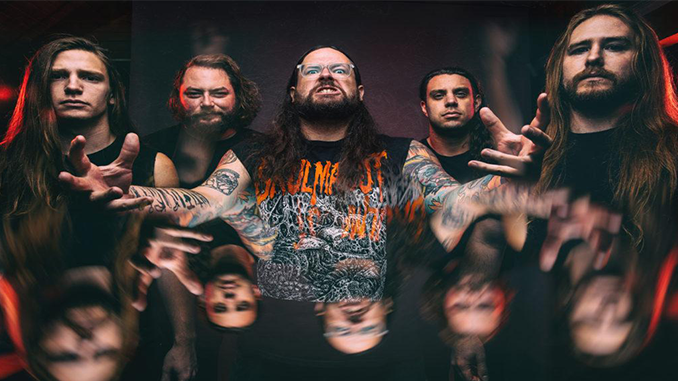 The Black Dahlia Murder anuncia una gira por América del Norte durante los meses de Abril de mayo, como apoyo de su próximo álbum Verminous, del que más adelante se darán más detalles, con fecha de salida el próximo 17 de abril a través del sello Metal Blade Records.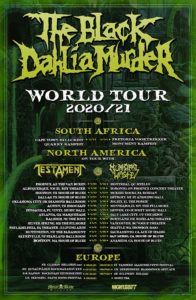 La gira de casi un mes de duración, comenzará en Phoenix (Arizona) el 20 de abril y concluirá en Anaheim (California) el 28 de mayo. Apoyo adicional, estarán los incombustibles y uno de los iconos del Thrash Metal de la Bay Area, Testament. que estarán presentando su nuevo trabajo, aún en fábrica, Titans Of Creation, con salida en abril a través de Nuclear Blast.
El cartel lo completan, como support, Municipal Waste y Meshiaak.
---
Para más información sobre conciertos visita nuestra agenda de conciertos: https://www.brokentombmagazine.com/cita con la muerte/agenda de conciertos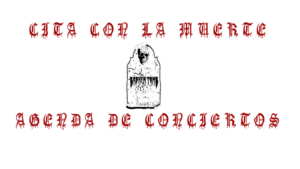 ---
El vocalista Trevor Strnad ha comentado sobre la gira: 'Es un gran honor y placer ser considerado un digno compañero de los poderosos Testament. Siendo un fanático de ellos desde la infancia, tengo que parar y pellizcarme para ver si es un sueño o no. ¡Afortunadamente, todavía estoy despierto! Decir que en The Black Dahlia Murder estamos entusiasmados con esta gira, sería un eufemismo. Sin mencionar el placer adicional de combinar fuerzas con la energía de Municipal Waste. ¡Jodidamente enfermos! ¡Estas tres grupos juntos martillearán en América del Norte y no dejarán ninguna cabeza sin golpes! ¡Esto es todo! ¡Las estrellas se han alineado! ¡Prepárense para el jodido golpe!'
Las fechas de la gira son las siguientes:
4/20/2020 The Van Buren – Phoenix, AZ
4/21/2020 El Rey – Albuquerque, NM
4/23/2020 House Of Blues – Houston, TX
4/24/2020 House Of Blues – Dallas, TX
4/25/2020 Diamond Ballroom – Oklahoma City, OK
4/26/2020 Emo's – Austin, TX
4/28/2020 Vinyl Music Hall – Pensacola, FL
4/29/2020 Masquerade – Atlanta, GA
4/30/2020 The Ritz – Raleigh, NC
5/05/2020 The Fillmore – Silver Springs, MD
5/06/2020 Theatre Of Living Arts – Philadelphia, PA
5/07/2020 The Paramount – Huntington, NY
5/08/2020 Starland Ballroom – Sayreville, NJ
5/09/2020 House Of Blues – Boston, MA
5/10/2020 M'Telus – Montreal, QC
5/11/2020 Phoenix Concert Hall – Toronto, ON
5/13/2020 Roxian Theatre – Pittsburgh, PA
5/14/2020 Saint Andrew's Hall – Detroit, MI
5/16/2020 The Forge – Joliet, IL
5/17/2020 The Fillmore – Minneapolis, MN
5/19/2020 Summit Music Hall – Denver, CO
5/20/2020 The Depot – Salt Lake City, UT
5/22/2020 Roseland Theater – Portland, CA
5/23/2020 Vogue Theater – Vancouver, BC * no Municipal Waste
5/24/2020 Showbox Sodo – Seattle, WA * no Municipal Waste
5/26/2020 Ace Of Spades – Sacramento, CA
5/27/2020 House Of Blues – San Diego, CA
5/28/2020 House Of Blues – Anaheim, CA
http://www.tbdmofficial.com
http://www.metalblade.com/tbdm
http://www.facebook.com/theblackdahliamurderofficial
http://www.twitter.com/bdmmetal
http://www.instagram.com/theblackdahliamurder_official