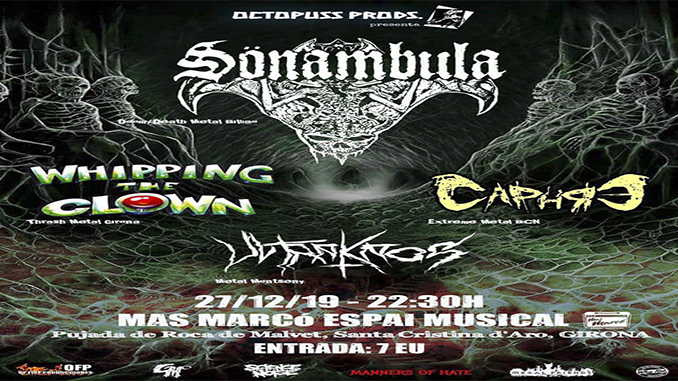 El grupo de Death/Doom Metal de Bilbao Sönambula, estará actuando el próximo viernes 27 de diciembre en el Mas Marco Espai Musical (Pujada de Roca de Malvet, 1)) de Santa Cristina d'Aro (Girona).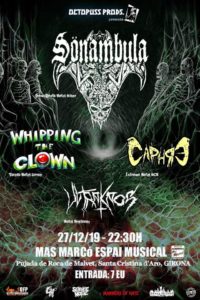 Sönambula estarán aprovechando los últimos días del año y estarán acompañados por los thrasers Whipping the Clown que siguen incansables presentando 'Run Away and Hide', Caphre y Ultrakaos.
---
Evento —> https://www.facebook.com/events/2353528781402807/
Para más información sobre conciertos visita nuestra agenda de conciertos: https://www.brokentombmagazine.com/cita con la muerte/agenda de conciertos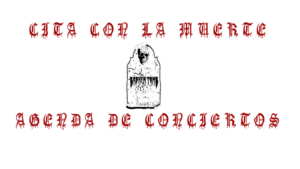 ---
El precio de la entrada será de 7€, de venta en taquilla. Apertura de puertas, a las 22:30h.