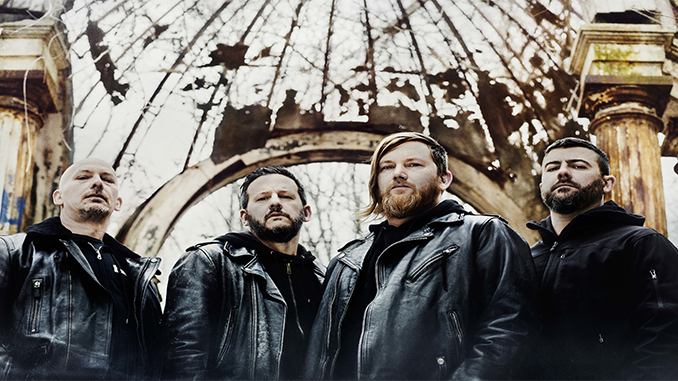 Misery Index vuelven a anunciar una nueva gira por Europa. La gira está programada para primeros de febrero de 2020 y comenzará en Kulttempel en Oberhausen (Alemania) el 7 de febrero de 2020, y continuará a través de siete países más hasta su finalización en Colonia el 8 de marzo de 2020.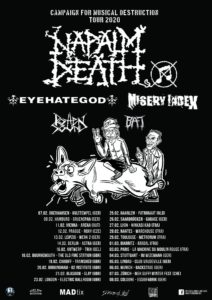 Misery Index continúan presentando su sexto álbum 'Rituals of Power' editado el 18 de marzo 2019 por Season of Mist, donde en esta ocasión acompañarán en el Tour que Napalm Death realizará y que acompañarán también a Eyehategod, Rotten Sound y Bat.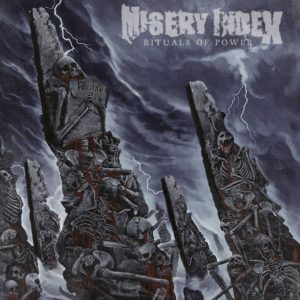 El artwork fue creada por Raphael Gabrio.
Track-list
1. Universal Untruths (2:35)
2. Decline and Fall (4:36)
3. The Choir Invisible (4:26)
4. New Salem (3:24)
5. Hammering the Nails (3:46)
6. Rituals of Power (5:20)
7. They Always Come Back (5:08)
8. I Disavow (4:21)
9. Naysayer (2:26)
---
Para más información sobre conciertos visita nuestra agenda de conciertos: https://www.brokentombmagazine.com/cita con la muerte/agenda de conciertos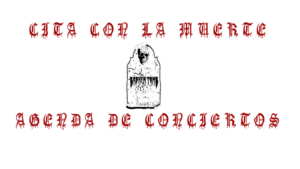 ---
Las fechas de la gira son las siguientes:
07 Feb 20 Oberhausen (DE) Kulttempel
08 Feb 20 Hamburg (DE) Gruenspan
11 Feb 20 Vienna (AT) Arena
12 Feb 20 Brno (CZ) Roxy
13 Feb 20 Leipzig (DE) Werk 2
14 Feb 20 Berlin (DE) Astra
16 Feb 20 Antwerpen (BE) Trix
18 Feb 20 Bournemouth (UK) The Old Fire Station
19 Feb 20 Cardiff (UK) Tramshed
20 Feb 20 Brimingham (UK) O2 Institute
21 Feb 20 Glasgow (UK) Slay
23 Feb 20 London (UK) The Electric Ballroom
25 Feb 20 Haarlem (NL) Patronaat
26 Feb 20 Saarbrucken (DE) Garage
27 Feb 20 Lyon (FR) Ninkasi Kao
28 Feb 20 Nantes (FR) Warehouse
29 Feb 20 Toulouse (FR) Metronum
01 Mar 20 Biarritz (FR) Atabal
03 Mar 20 Paris (FR) La Machine du Moulin Rouge
04 Mar 20 Stuttgart (DE) Im Wizemann
05 Mar 20 Lindau (DE) Club Vaudeville
06 Mar 20 Muncich (DE) Backstage
07 Mar 20 Zurich (CH) Meh Suff! Winter Fest
08 Mar 20 Cologne (DE) Essigfabrik
Line-up:
Jason Netherton: bajo, vocalista
Adam Jarvis: batería
Mark Kloeppel: guitarra, vocalista
Darin Morris: guitarra solista
Colaboraciones:
Batería programada: Mana Studios by Erik Rutan (Hate Eternal)
Guitarra, bajo, voces: Apollo Audio Alternative by Ryan Mullins
Guitarra y bajo: Cellblock Studios by Darin Morris
Voces: Soundwell Studio by Valtteri Kallio
Voces: Casa Del Muerte by Leon Del Muerte