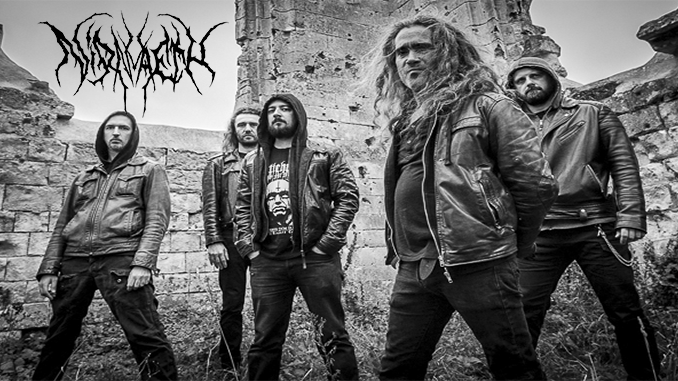 El grupo de Death Metal Infected Dead editará un nuevo single el próximo 27 de septiembre vía Hostile Media, «The Rache».
El single fue producido, mezclado y masterizado por Wynter Prior, mientras que Luciferium War Graphics se encargó una vez más de la portada del single.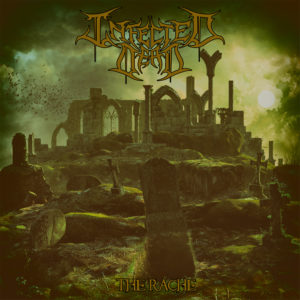 «Estamos encantados finalmente de dar rienda suelta a nuestro primer tema nuevo desde «Archaic Malevolence». Fue genial volver a trabajar con Wynter Prior (productor) y el trabajo está en marcha para nuestro álbum debut. Estamos realmente emocionados de compartir nuestro primer trabajo de lo que hemos estado haciendo durante el año pasado «, ha comentado Lou Ede vocalista del grupo.
Infected Dead estará de gira por UK para promocionar su trabajo junto con Bloodshot Dawn el próximo mes de octubre.
13/10 – The Angel Microbrewery, Nottingham
14/10 – The Green Door Store, Brighton
15/10 – Underground, Plymouth
16/10 – Fuel Rock Club, Cardiff
17/10 – The Black Heart, London
18/10 – Scruffy Murphys, Birmingham
19/10 – Temple Of Boom, Leeds
20/10 – The Garage Attic, Glasgow
---
El grupo danés OXX, presenta un nuevo vídeo de su último trabajo «The Skeleton Is Just A Coat Hanger» editado por Nefarious Industries en Agosto.
El nuevo video de la canción «Labyrinth» se hace público solo unos días antes de la gira que la banda realizará por los Estados Unidos que comienza la próxima semana.
10/02/2019 TBA – Denver, CO
10/04/2019 The Shredder – Boise, ID
10/09/2019 Peace and Justice Center – San Jose, CA w/ Cyberplasm, Obsolete Sun
10/11/2019 The Void – San Bernardino, CA w/ Those Darn Gnomes, Christian Lovers
10/17/2019 Unicorn's Lair – Midland, TX
10/19/2019 Santos – New Orleans, LA w/ Nequient, Leafdrinker
10/23/2019 Free Base – Indianapolis, IN w/ Nequient, Olam, Truus
«In Cold Blood Out» es el tercer trabajo de los holandes, desde que en 2015 decidieron volver a coger las riendas del grupo.
---
«The Crater» es el nuevo vídeo que han editado Nirnaeth de su último trabajo «From Shadow To Flesh», editado por Malpermesita Records.
El video ilustra el abismo que crece en cada uno de nosotros, en el fondo del cual creemos que podemos enterrar nuestros arrepentimientos y nuestros remordimientos … ¿pero por cuánto tiempo?
---