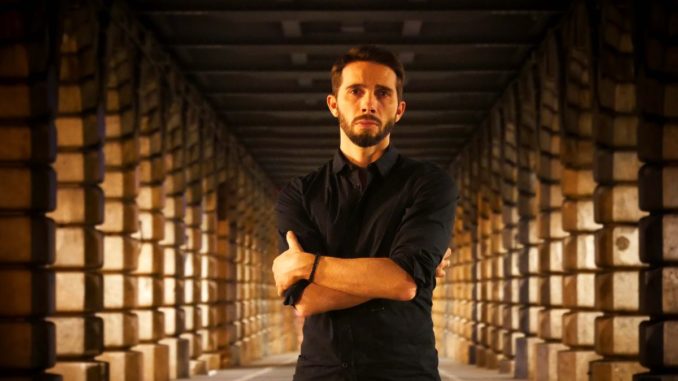 La banda francesa de Dark Metal, The Old Dead Tree, han compartido su próximo EP «The End» (saldrá el 6 de diciembre) en su totalidad. Con este capítulo final, la banda está cerrando su carrera rindiendo un último homenaje a su amigo perdido hace mucho tiempo. El EP incluye un DVD adicional que contiene un extenso documental sobre la carrera de la banda.
El vocalista / guitarrista Manuel Muñoz comenta sobre el EP: «Amigos, 12 años después de 'The Water Fields', estamos orgullosos y felices de finalmente poder darle a la banda un final apropiado. Las 5 canciones de 'The End', y el capítulo final de nuestro viaje, ¡ahora está disponible!»
---
Mental Cavity acaba de lanzar un nuevo video para 'Infiltrators', una nueva canción de su inminente segundo álbum «Neuro Siege», que saldrá este viernes 6 de diciembre a través de Brilliant Emperor (LP), Oblivious Maximus Records (CD) y Medusa Crush Records (Cassette).
---
La one man band finlandesa de Black Metal acústico, Nobody, lanzó un primer sencillo, titulado 'In the Arms of North', del próximo EP «Gospel of the Goat», que Inverse Records lanzará el 17 de enero de 2020.
Tuomas Kauppinen comenta: «In the Arms of North es una invocación de los antiguos dioses paganos de la era precristiana de Finlandia. Esas entidades no nos han abandonado, y pueden ser convocados a voluntad con la Magia adecuada. Esta pieza es un homenaje a las hogueras, el ritual de sangre y los djinns que la ciencia nos ha obligado a renunciar».